Build-It! Disks (set of 20)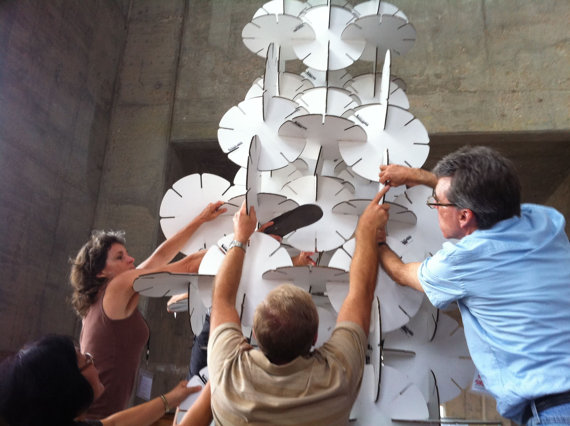 Build-It! Disks (set of 20)
Create fantastic structures that challenge possibility on playgrounds,vacant lots,in classrooms and your very own backyard. Build-It! Disks are fabricated in the United States from double-walled cardboard for extra durability and strength (these are not pizza boxes, folks), allowing you to build your very best awe-inspiring structures over and over again. They are made from recycled paper and are 100% recyclable!

Build-It! is a project of Public Workshop. A cheerleader of possibility, Public Workshop creates uniquely engaging opportunities for youth and their communities to shape the design of their cities. While the Disks are not designed or fabricated by a Building Hero, the proceeds of each sale singularly supports the The Building Hero Project, helping cover program staffing and development costs.

Our Build-It! Disks have been used at/by the National Building Museum, The Columbus Museum, The Wexner Center, Monona Terrace, Open House New York, Envision Fest, Toronto Interior Design Show, Philadelphia Center For Architecture, Austin's Art In Public Places, Association of Architectural Organizations, City Science, eTech Conference, Akron Museum of Art, and Children At Play, among others.

Each set includes 20, 12" Build-It! Disks.

It generally takes about 60 Disks to start to build cool things. Most of the structures pictured above use somewhere between 300-700 Disks.